VISA PRESENTS ANOTHER DIMENSION
Visa is on a mission to drive brand preference and make it clear that it is more than a credit card company: it's a network for everyone.

Through the NFL Draft experience, Visa gave super fans that didn't get tickets to the event the ability to still gain access to athletes in a way they could never imagine.
Think True created 6 unique, interactive hologram experiences for a total of 18 content options for fans to choose from.
In addition to digital content creation
Think True designed and fabricated a 40' x 40' lounge to host the NFL Draft experience.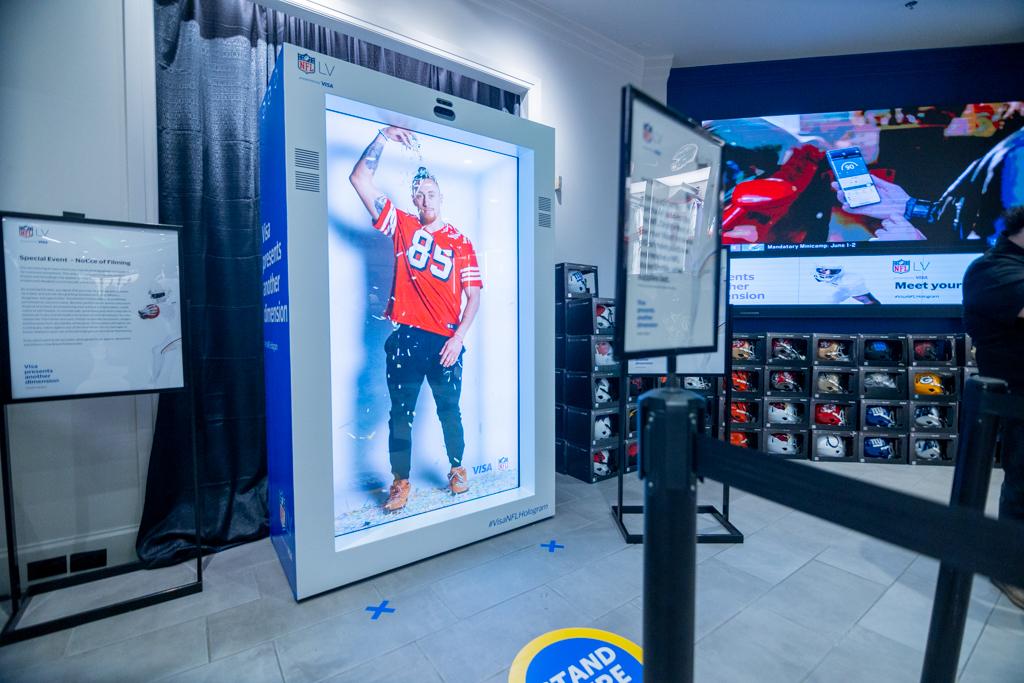 KPIs
73%
OF IN-STORE STORE PURCHASERS CHOSE TO PAY WITH THEIR VISA
14,000
PEOPLE WALKED AWAY WITH VISA-BRANDED SWAG
2,050
PARTICIPANTS EXPERIENCED EXCLUSIVE 3D HOLOGRAM CONTENT