RISE DEVELOPS CHAMPIONS OF CHANGE AMONGST SPORTS FANS.
We collaborate annually with RISE to celebrate individuals who have led the way in the quest for racial equality and social justice. Champions of Change is an innovative fan experience that is typically hosted in-person at the Super Bowl, NCAA Championships, and other major sporting events.
The 360-experience leverages both digital and physical touchpoints taking fans on a multi-sensory journey designed to educate, evoke empathy, and inspire action, while highlighting the impact sport has on inspiring social change.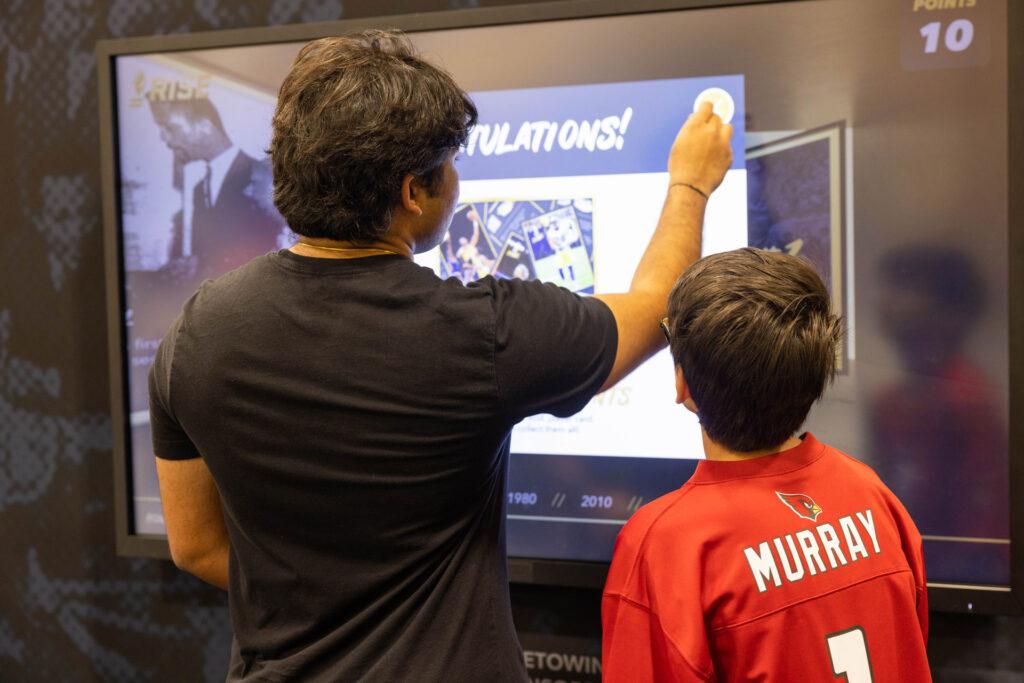 Think True manages attendee journey concept development, brand design, fabrication for in-person events, and development of the RISE virtual experience.